Molicel P45B 21700 4500mAh 10C Super power Battery
>20K in stock, fast shipping by air or ocean, contact us for a special offer.
SDS UN38.3 UL1642 CB IEC62133, test reports and certificates are available.
Moli P45B is the newest 21700 battery which is launched by MOLICEL. It comes with larger nominal capacity and higher energy density. The NEW generation consists of 45A max continuous discharging performance. And the fast charging capability has been hugely enhanced. The charging rate can up to 3C.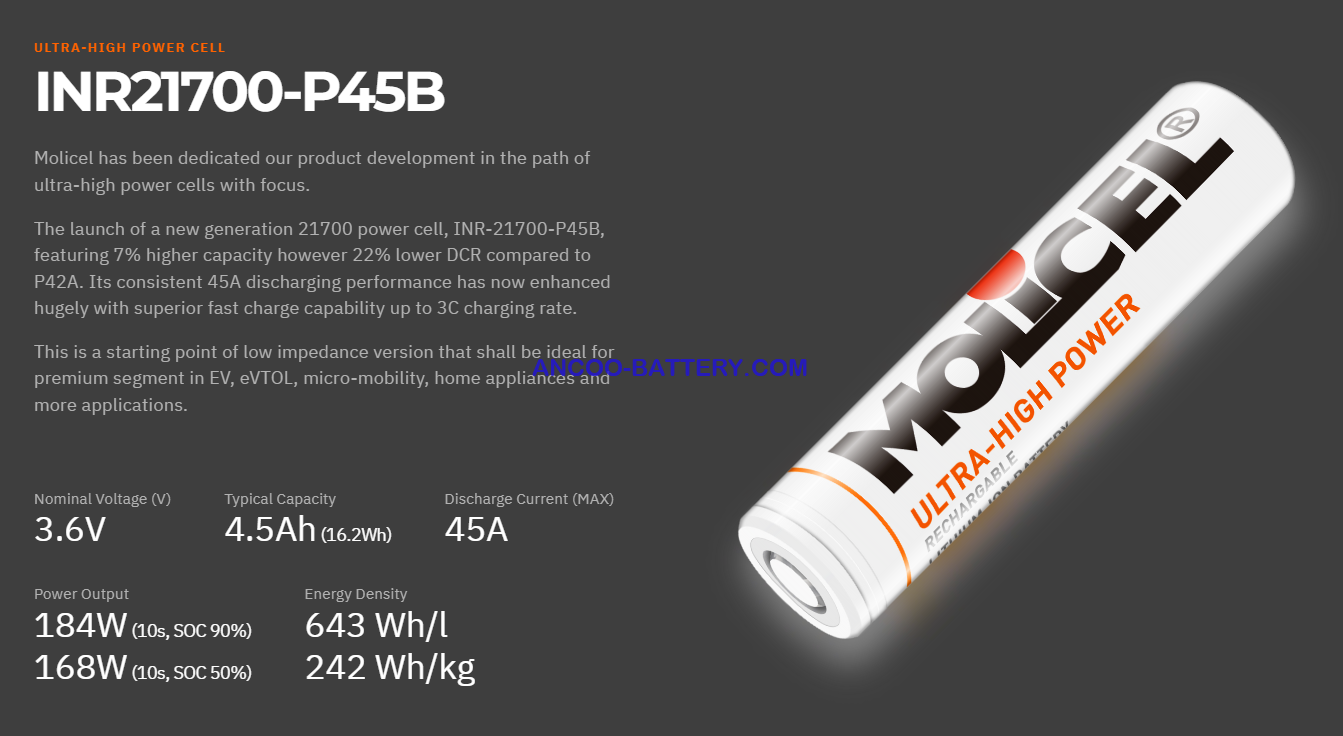 Manufacturer
Molicel

Model
P45B

Size
21700

Positive Terminal

Flat Top

Nominal Capacity
4500mAh

Continuous Discharge Rating (max)
45A (80C Temp cut-off)

Nominal Voltage
3.6V

Maximum Voltage
4.2V

Discharge cut-off Voltage
2.5V

Protected
No

Rechargeable
Yes

Approx. Dimensions
21.55mm x 70.15mm (Max)

Approx. Weight
70g (Max)

Country of Origin
Taiwan of China

Associated Names
INR-21700-P45B

Data Specification Sheet

Molicel P45B

Datasheet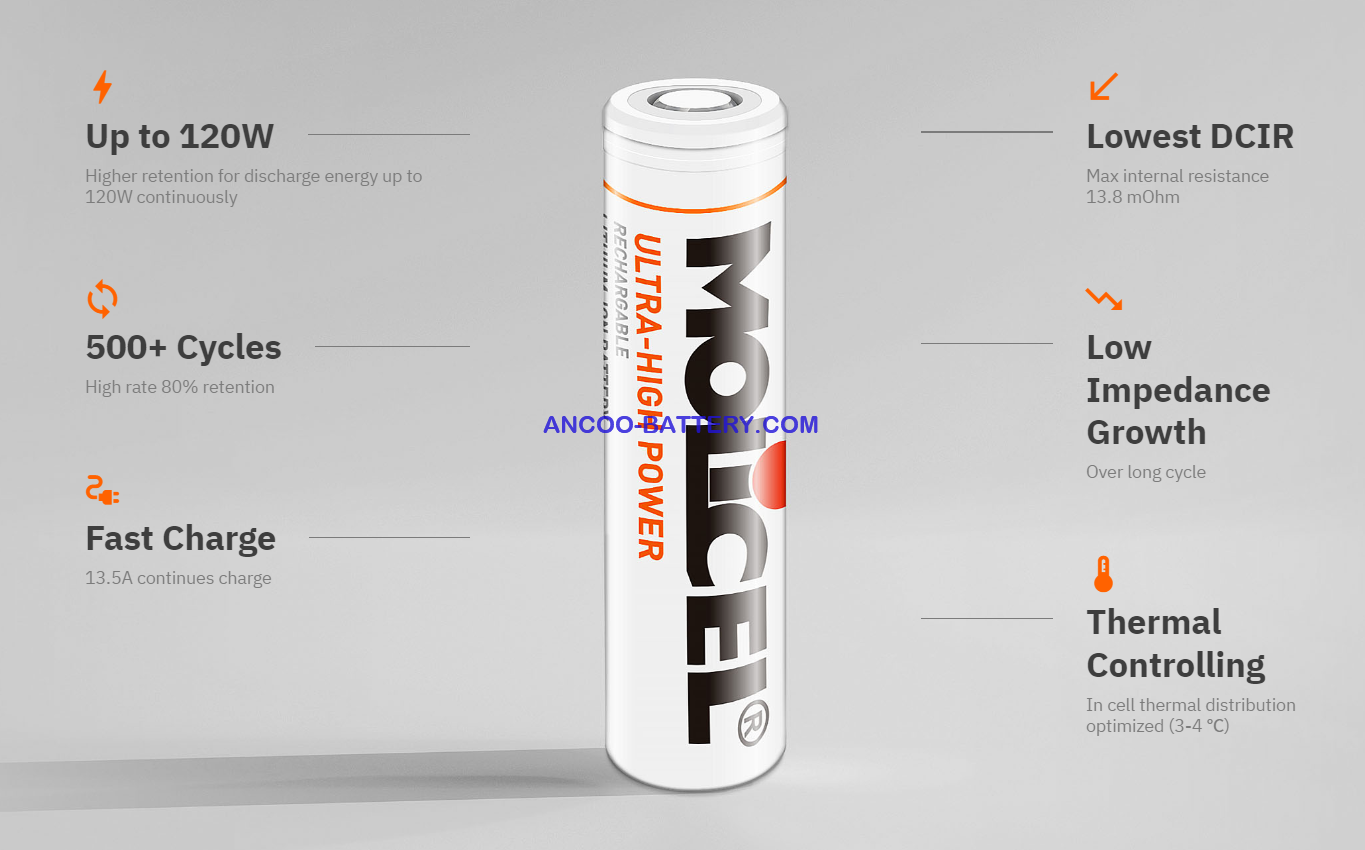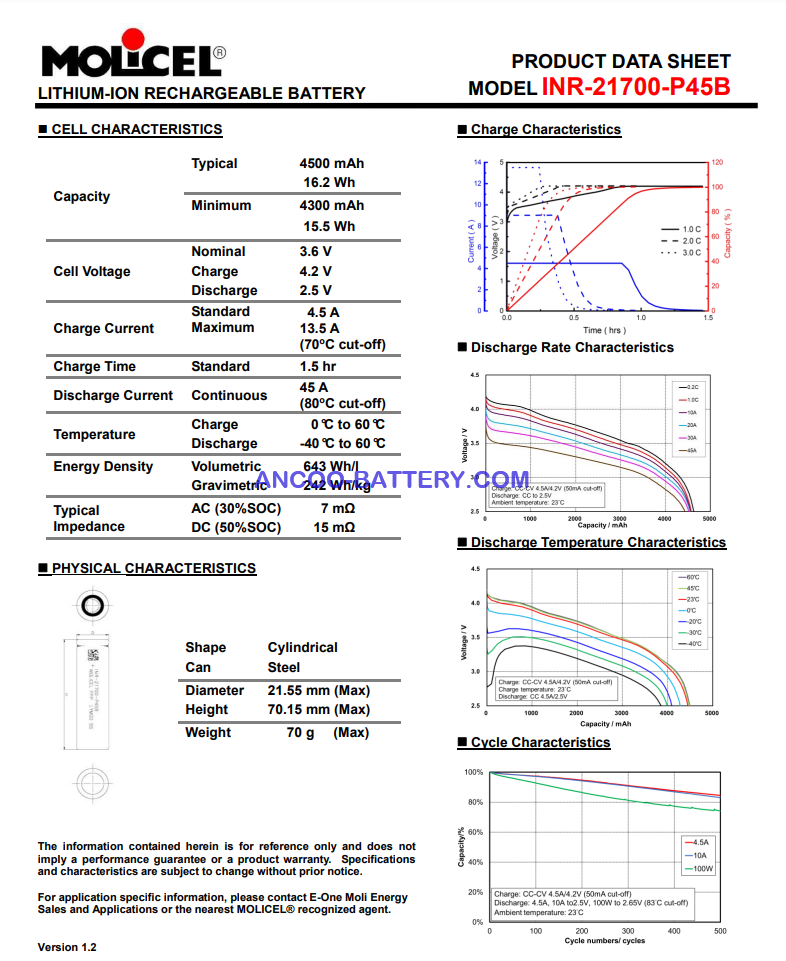 Molicel INR21700-P45B