ANCOO Technologies (HK) CO., LIMITED since 2007
Shenzhen POTTEL Electronics CO., LTD. since 2009
We are a professional battery cells distributor and battery pack manufacturer based in Shenzhen and Hong Kong of China.
Cell manufacturers: Samsung, LG, Panasoic, Sanyo, Murata, Molicel, BAK, Lishen, EVE, DLG, CATL, BYD, CALB etc.
Cylindrical Li-ion cells: 14650, 18500, 18650, 21700, 26650, 32650
Prismatic and Polymer Li-ion cells: From 20mAh to 400Ah
Primary Lithium batteries and Ni-MH Battery cells: FDK, Panasonic, GP, Maxell
Most of battery cells have passed CB IEC62133, UL1642, TUV, CQC, PSE, KC, BIS, Rohs, SDS, UN38.3 and Certifications for Safe Transport by sea or air express.
Ancoo has over 10 years of experience in shipping batteries to the American, European, Japan, Korea, Taiwan, Hong Kong and other countries around China.
New cells, large amount of stock, low price, safety, compliance, and fast delivery are our core competitiveness.
We are also able to provide the high quality battery packs, to match your power requirements used in many fields such as medical, defense, aerospace, e-bike, power tools, 3C digital and green energy markets.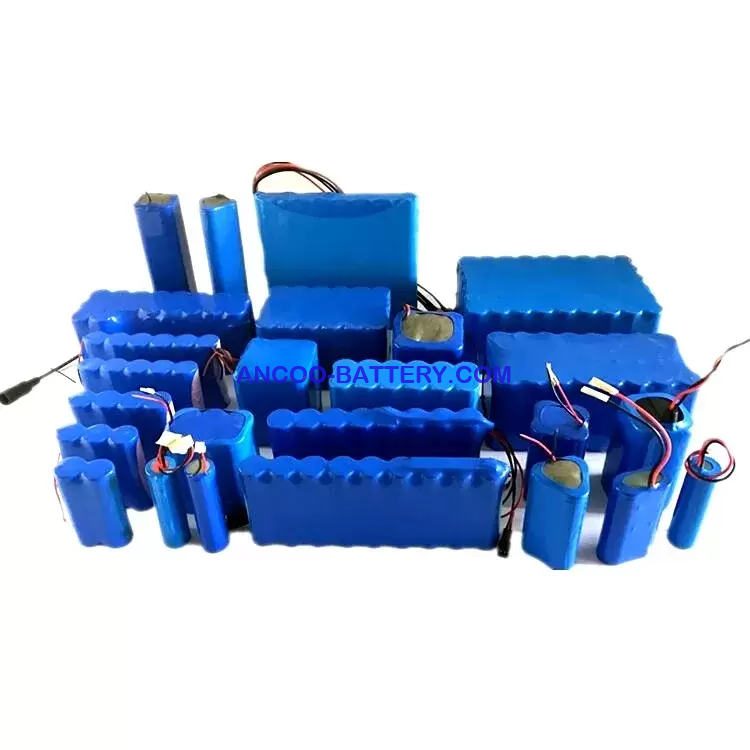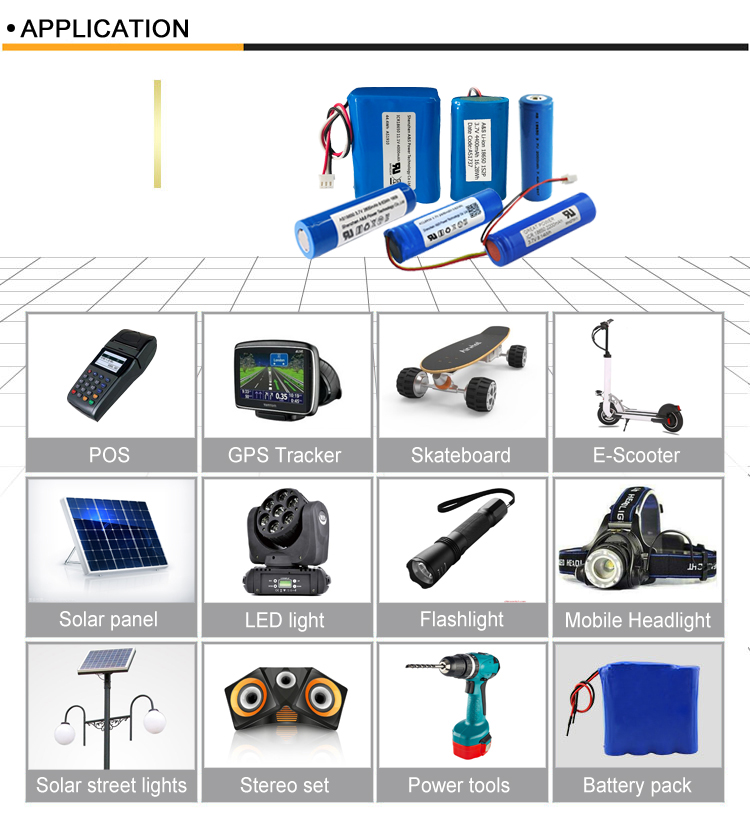 Misusing or mishandling a lithium-ion battery may cause a FIRE or EXPLOSION which can result in INJURY or DEATH.
You MUST read the safety warnings and resources before purchasing, using, and/or handling batteries.
Warning
The safety warnings below pertain to all unprotected lithium ion cells (the/this battery). The most common cause of a battery-related fire is a SHORT CIRCUIT.
What is a short circuit? The situation arises when battery positive (+) and negative (-) directly connect. The current will become extremely high because there is no resistance in the path to limit current flow. A short circuit will result in dangerously high temperature which may cause a fire resulting in personal injury, property damage or death.
While the top cap is the positive pole, the ENTIRE BODY of a cylindrical lithium ion battery is the negative ground pole. ALWAYS keep the protective PVC shrink wrap and top cap insulator in PERFECT condition. DO NOT use the battery if these parts are damaged in any way or if the cell body is dented, deformed, leaking, or damaged in any way.
Keep lithium ion batteries AWAY from metal objects. DO NOT store lithium ion batteries loose or on your person, in a pocket, purse, backpack, etc without a protective box or case. ALWAYS store lithium ion batteries in the box or case in which the batteries were delivered.
If your skin or eyes have come into contact with battery electrolyte, flush with water and seek immediate emergency medical care!
---
⚠

WARNING:
Use caution as misusing or mishandling the battery may cause a FIRE or EXPLOSION which may result in personal injury, property damage, or death. The user must have an appropriate understanding of the potential dangers of LITHIUM ION BATTERIES before purchase and usage. No express or implied guarantee of compatibility, suitability, or fitness for any particular purpose or device can be made. This battery is manufactured and sold for the intended use of system integrations with proper protection circuitry or battery packs with a BMS (battery management system) or PCB (circuit board/module). This battery is neither designed nor intended to be used with an E-CIGARETTE, VAPORIZER, or similar device and MUST NOT be used with such devices due to RISK OF FIRE or EXPLOSION. If purchasing this battery for resale purposes, you MUST forward ALL warnings to ALL customers for their reference and safety!
DO NOT USE WITH E-CIGARETTE, VAPORIZER, OR SIMILAR DEVICE

BATTERY IS ONLY FOR USE IN PROTECTED BATTERY PACKS

ONLY ASSEMBLE A BATTERY PACK IF YOU ARE COMPETENT IN DOING SO

DO NOT STORE BATTERY/CELL LOOSE OR IN A POCKET, PURSE, ETC. ALWAYS USE A PROTECTIVE CASE OR BOX FOR STORAGE AND TRANSPORT

WHEN NOT IN USE, ALWAYS STORE LITHIUM ION BATTERIES IN THE PROTECTIVE CASE/BOX IN WHICH BATTERIES WERE DELIVERED

Misusing or mishandling lithium ion batteries can pose a SERIOUS RISK of PERSONAL INJURY, PROPERTY DAMAGE, OR DEATH

BATTERIES MAY EXPLODE, BURN, OR CAUSE A FIRE IF MISUSED OR MISHANDLED

Usage of batteries is AT YOUR OWN RISK!

ONLY use with proper protection circuitry

DO NOT short circuit intentionally or unintentionally

KEEP AWAY from metal/conductive objects to prevent short circuiting

DO NOT use if PVC wrapper or terminal insulator is damaged or torn

DO NOT use if battery is damaged in any way

DO NOT over-charge or charge above the maximum voltage rating

DO NOT over-discharge or exceed the continuous discharge rating

DO NOT modify, disassemble, puncture, cut, crush, or incinerate

DO NOT expose to liquids or high temperatures

DO NOT solder onto battery, spot weld only

DO NOT use force to install or install in reverse/backwards

ONLY use within manufacturer's specification

KEEP AWAY from pets and children

ALWAYS charge in or on a fire-proof surface and never leave batteries charging unattended

ONLY use a smart charger designed for this specific type of battery

DO NOT mix and match brands and models, old and new, used and unused batteries

STOP immediately if while charging/storing/using the battery it emits an unusual smell, feels hot, changes color or shape, or appears abnormal in any way

It is your responsibility to determine that your charger or device is functioning properly

If exposed to battery electrolyte, flush with water immediately and/or immediately contact a physician or emergency services

DO NOT throw away in trash; contact your local jurisdiction for proper recycling or disposal

Resellers MUST forward ALL warnings to ALL customers for their reference and safety